Our Roots
A Journey of Authenticity
Founded in 1979, Al Mallah had its humble beginnings as a juice joint on a street corner in Dubai. Over the 40 years, Al Mallah has evolved its menu to introduce authentic Lebanese food in its own unique style.
Al Mallah aims to serve a unique experience in ambiance. From bright green neon lights to seats alongside the main road, Al Mallah offers a dining experience like no other. And for the people on the go, Al Mallah is still true to its origins, a takeaway joint with extremely fast turnaround time.
Al Mallah has something from everyone; from the person fancying a quick bite to the groups who want to enjoy a Lebanese-style dinner and from the walkers on the streets of Dubai to those cruising around in their cars.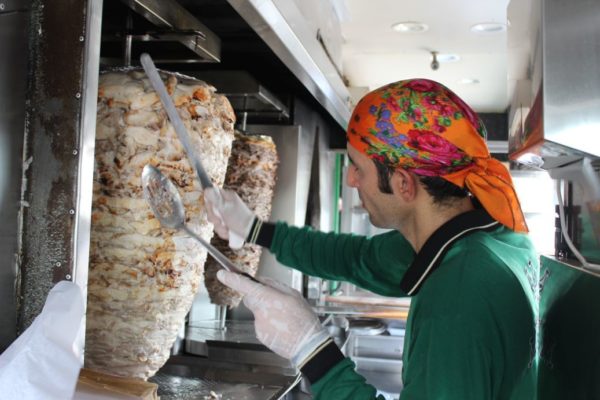 Grilled Chicken Meal
Our bestseller
Half Grilled Chicken
Fattoush
Hommos
Served with Garlic Paste, Paste, Pickles, and Bread
Only AED

40
Breakfast Special
The Early Morning Meal
Ful Medammes
2 pcs Falafel
Labneh
Served with Pickles, Tahina, and Bread
AED

27
Mixed Grills Meal
Straight off the BBQ
Mixed Grills (3 skewers)
Fattoush
Hommos
Served with Garlic Paste, Chili Paste, Pickles, and Bread
Only AED

40
Al Mallah Experience
Where legends are made
Catering
For any occasion
Al Mallah caters to any party or event irrespective of how big or small. We specialize in catering with personalised service and special menus upon request. Just reach out and rest assured that you will be taken care of!

Tell us about your event at [email protected]
Delivery in UAE
We are just around a corner
Looking for food delivery nearby? A quick bite or just relaxing at home?
Whether you are craving shawarmas or manakish, we are here to oblige
Order now and we hope you'll appreciate our food delivery service.